Hear From Our Awesome Clients
Don't take our word for it – here's what they say:
"A lot of our customers have widely-distributed workforces, be that lots of offices all over the world or remote staff who are out in the field. Being able to add SYSCONFiG's numbering services to the cloud telephony solution is an unexpected bonus that helps us maintain a 'one-stop shop' approach which is great for client retention."
Peter Smith
Assembly Global Networks

"We have worked with SYSCONFIG as a cloud services provider for over 10 years now. SYSCONFIG cloud services have become an integral part of our service portfolio and their continued high levels of support enable us to deliver services with confidence to our customers.

I'd like to thank SYSCONFIG for a long and successful partnership."
Andrew Price
Serveline IT

"I have been working with SYSCONFIG for over 10 years. Delivering services that have enabled us to operate come rain or shine, first class group of dedicated experts always willing to go the extra mile..."
Mark Wyatt
Telecom Network Services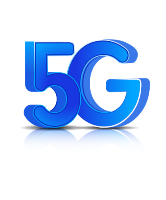 "Armstrong Bell has enjoyed a long relationship with SYSCONFIG, and longer with Sam Dawkins.

Sam understands the needs of resellers in the UK telecoms market better than anyone, and has designed his business to meet those needs and to create opportunities.

From WLR to Hosted Voice via Networking and Cloud Services, the specialists at SYSCONFIG always have a can do attitude, which is inspired from the top. We expect SYSCONFIG to be part of our success and growing business for many years to come.

For anyone looking for more information on what SYSCONFIG can do for them, I would be more than happy to be contacted at any time."
William Copley
Armstrong Bell

"The team at SYSCONFIG provide an exceptional service and a platform you can really rely on. The innovative voice platform allows you to be creative with your solution offering to clients and ensures you are set apart from the competition.

As a business we have full confidence in the voice platform and if issues do arise, we know the SYSCONFIG team will have it resolved within minutes."
Sam Tamkin
Work Place Connect